04-10-2012, 11:38 PM
Rumple/Gold's Biggest Fan

Join Date: Feb 2012

Location: USA

Posts: 396
Jamie Dornan as Axel Von Fersen in Marie Antoinette
Plot
Quote:
Fourteen-year-old Maria Antonia Josephina Joanna (Kirsten Dunst) is the beautiful, charming, and naïve youngest daughter of Austrian empress Maria Theresa (Marianne Faithfull). In 1768, she is selected by her mother to marry the Dauphin of France, Louis XVI (Jason Schwartzman), thereby sealing an alliance between the two rival countries.

Marie Antoinette travels to France, relinquishing all connections with her home country, and meets Louis XV (Rip Torn) and her future husband, the Dauphin. The two are married shortly thereafter. Toasts are drunk to their happy marriage and they are encouraged to produce an heir as soon as possible, but the next day it is reported that "nothing happened" on their wedding night.

As time passes, Marie Antoinette, who is never without an unwanted entourage of servants and noblewomen, begins to find life at the court of Versailles stifling. Her husband's courtiers disdain her as a foreigner – an Austrian, no less – and consistently blame her for not having produced an heir.

The French court is rife with gossip, and Marie Antoinette consistently ruffles feathers by defying its ritualistic formality: she accompanies her husband and his friends on hunting excursions, claps at the opera, and often snubs other members of the aristocracy and royal family.

Over the years, Maria Theresa continues to write to her daughter, giving advice on how to impress and seduce the Dauphin, and also advises her to stop snubbing Madame du Barry (Asia Argento) (Louis XV's mistress, and a commoner of low birth, who is widely disliked at court), as this is akin to criticizing the King's behavior. Marie Antoinette finally speaks to Madame du Barry, remarking at a reception that, "There are a lot of people at Versailles today", although as she leaves with her husband, she remarks that those would be the last words she would ever say to du Barry.

Marie Antoinette gradually begins to adjust to her new life, surrounding herself with a few close confidantes. She finds solace in buying elaborate gowns and shoes, eating lavish pastries, and gambling with her ladies. One night, she, her husband, and some friends go incognito to a masked ball in Paris, where she meets Count Axel von Fersen (Jamie Dornan), a Swedish count.

When his predecessor dies, Louis XVI is crowned king of France, and both he and his wife express fear at being too young and inexperienced to reign.

Despite the growing poverty and unrest among the French working class, Marie Antoinette maintains her extravagant lifestyle, while Louis continues to invest in foreign conflicts such as the American Revolution, sending France further and further into debt.

Marie Antoinette's brother, the Holy Roman Emperor Joseph II (Danny Huston) comes to visit, counseling her against her constant parties and associations, advice that she ignores. Joseph then meets the King at the Royal Zoo and explains to him the "mechanics" of sexual intercourse in terms of "key-making" – as one of the King's favorite hobbies is locksmithing. That night, the King and Marie Antoinette have sex for the first time, and on December 18, 1778, the young queen gives birth to a girl, Marie Thérèse. As the baby princess grows up, Marie Antoinette spends much of her time at the Petit Trianon, a small chateau on the grounds of Versailles. It is also at this time that she begins an alleged affair with von Fersen.

As France's fiscal crisis worsens, food shortages and riots become commonplace. Marie Antoinette's image with her subjects has completely deteriorated by this point: her luxurious lifestyle and seeming indifference to the struggles of the masses earn her the title Madame Déficit. Beginning to mature, she focuses less on her social life and more on her family, and makes what she considers to be some significant financial adjustments, including a decision to stop purchasing diamonds. A few months after her mother's death in November 1780, Marie Antoinette gives birth to a boy, Louis-Joseph, the new Dauphin. She also gives birth to a second daughter, Sophie, who dies shortly thereafter (1787). The film omits the birth of her second son, Louis-Charles (1785-1795), who subsequently dies in the tower prison.

As the French Revolution begins to erupt, the royal family resolves to stay in France, unlike much of the nobility. Rioting Parisians force the family to leave Versailles for Paris. The film ends with the royal family's transference to the Tuileries. The last image is a shot of the Queen's bedroom, destroyed by looters.
__________________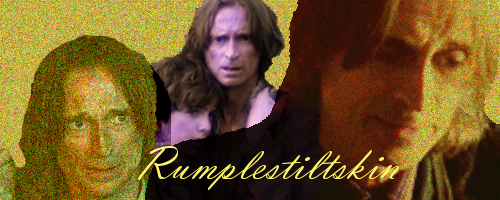 Lovely avatar by Once Upon A Whatever. Thanks.
Lovely wolf banner made for me by Pandora's Imp. Thanks.